Nurturing Children's Well-Being: A Developmental Response to Trends of Overdiagnosis and…
Nurturing Children's Well-Being: A Developmental Response to Trends of Overdiagnosis and Overmedication
Abstract
Too many children today are being diagnosed with affective mood disorders and then medicated. Yet because the child's experience of self and world takes place in the medium of the family system, parents can learn how to mitigate childhood mood disorders by creating an environment based on child development principles that nurtures the child's well-being. As discussed by Erik Erikson and Francis Wicks, adults tend to project their own unresolved and unconscious emotions onto their children. This article posits a developmental response to the diagnosis–treatment medical-model perspective that pervades modern-day psychiatry. Well-being flourishes in both child and adult when the adult understands child development principles, communicates with the child in developmentally appropriate ways, and creates environments that nurture the child's developmental imperatives. When those developmental imperatives are met, emotional problems can be prevented before they arise. When an adult who is motivated by care in relationship with a child can learn how to nurture the child's developmental needs, then it is likely that subsequent intersubjective experiences may be affected positively.
Write us directly for a copy: .(JavaScript must be enabled to view this email address)
In no way are the suggestions herein intended to dissuade a parent from getting appropriate medical attention for their child. Any and all developmental suggestions can be provided alongside prescribed medications.
Developing Together: Parents Meeting Children's Developmental Imperatives
Abstract: It is well known that the parent influences the child, but few realize how much the child changes the adult. This paper reports research that explored how adults change when they learn to nurture their child's developmental needs. It also explores how empathy with the child impacts an adult's ability to move through his or her own unresolved childhood issues into new meaning and relationships. Using qualitative methods and quantitative measures, the research captures perspectives of 20 parents about their own development from using child development principles. Analysis resulted in the identification of five themes: (a) cognitive development in perspective, differentiation from past ways, and new meaning-making; (b) emotional development of trust, empathy, and affective complexity; (c) personal agency of intentional effort and use of critical self-inquiry; (d) adult well-being; and (e) emergence of wisdom. More research is needed to determine the association between child development competence and adult development.
Download the whole article here: JLuvmour_JAD_Article_DevTogether_2010.pdf
Education and the Consciousness Of the Developing Child
"To educate a child well, we must first understand the very nature of the child, and realize that every child is a unique individual."
As a developmentalist, consultant, and educator, I often see parents arrive in my office motivated by care and hope for something better in the education of their children. These parents know that something is not right in their child's education, yet they have no idea of how to address it. Most know that topdown transmission education is inadequate.
Download the file: JLuvmour_Article_Winter2011_pp15-23.pdf
Rites of Passage in Our Times
Rites of Passage in Our Times by Josette Luvmour
It seems that Rites of Passage have historically been very prominent in cultures and that in modern day, many people feel there are only vestiges left that are more of a celebration or party than a Rite of Passage (i.e., confirmations, Bar Mitzvahs, weddings, graduations, etc.). Many modern practitioners of Rites of Passage and some historians agree that this loss is a catastrophe for humanity (Mahdi, Christopher, & Meade, 1996). In their attempt to reintroduce Rites of Passage into contemporary life, practitioners and researchers have turned to anthropological studies, to direct contact with traditional cultures, to distillations of transpersonal psychology, and to their own common sense and intuition. Something notable has occurred due to these endeavors and there has been a slow but steady resurgence of interest in Rites of Passage.
Download the file: Rites_of_Passage_in_Our_Times.docx
The Consciousness of Children and Its Implications for Social Justice
A Primer for Parents and Educators on the Consciousness of Children and Its Implications for Social Justice
by Ba Luvmour
Hurt and wounded people make hurtful and wounding decisions. This is the inevitable conclusion of a century of incisive psychological inquiry and several millennium of enlightened spiritual philosophy. Instead of looking at the consequences of bad decisions such as stupid wars, environmental degradation, or a seducible citizenry which can only induce palliative responses, it is imperative that we examine human consciousness itself. Appreciation of consciousness allows us to take the deliberate, responsible steps towards optimal well-being.
Download the file: In_depth_social_justice_(2).docx
Relationship as the Basis for Well-Being
Despite the intense concentration by the medical community at the height of the "crack" babies scare, none of their interventions seemed to be working. They tried everything—diet, traditional and experimental medicines, high-tech machines designed to stimulate the nervous system, and around the clock monitoring. Researchers poured over data from crack baby clinics looking for any improvement. Finally, in the mid 90s the babies in a clinic in Houston, Texas, began to show unmistakable improvement. Babies gained weight. Reflexes, eye focus, and brain scans were undistinguishable from healthy babies.
Download the file: Health_and_Realtionship_2.doc
Optimal Parenting for Prevention, Resilience, and Positive Development
Abstract: Integrating other work on parenting and prevention, family resilience, positive development, the effects of various kinds of parent-child relationships, transformational and experiential learning and social justice, we show that a combination of developmental understanding and family systems praxis provides powerful and effective tools for facing the challenges that today's parents face. We make a case for "optimal parenting" as a more comprehensive response to these challenges and briefly discuss the value and far-reaching ramifications for our families, society and planet.
Download: optimal_parenting_kara_09.pdf
NLR Developmental Science
Natural Learning Rhythms (NLR) describes in detail the psychological, emotional, and physical components of optimal well-being and how these emerge within each stage of childhood in relationship to context. It is founded on both fieldwork and the literature in child development, family systems, and contiguous psychological disciplines. Read more…
Download: nlr_developmental_science_09.pdf
Time Out on Time Outs
Is a person the agent of her own fate, or does a person believe herself at the mercy of fate? There is a well known and well tested way of assessing personality development known as assessing the locus of control in an individual. Locus of control, developed by cognitive psychologists, simply refers to the degree to which people expect that reinforcement [and other outcomes] of their behavior is dependent on their behavior or personal characteristics versus the degree to which [they expect it is due to] chance, fate, or powerful others. Read more…
Download: Time-Out-on-Time-Outs-2.pdf
On Spirituality and Human Rights
Talk by Ba and Josette Luvmour for: THE CONVENTION ON SPIRIT AND HUMAN RIGHTS By the Fetzer Foundation
Designed to incorporate a statement on spirituality in the United Nations Document on Human Rights, San Francisco, CA
Download: On-Spirituality-and-Human-Rights-08.pdf
On Self Inquiry
Self-inquiry will not make of you anything that you are not already; but it will, over time, destroy beliefs. Beliefs are the root of all suffering. Selfinquiry requires engaging inner struggle with ways we believe the world to be. In this way we overcome our ignorance and resistance and thereby come to self-knowledge. The purpose is to see into the nature of who you truly are.
Download the full article by Dr. Josette Luvmour On-Self-Inquiry-09.pdf
Nurturing the Child's Well-being: Key markers to support well-being
Journal: Naturopathic Doctor News and Review (NDNR)
Authors: Josette Luvmour, PhD and Marnie Loomis, ND
Target audience: Physicians, Parents, Professionals in relationship with the child's well-being
Download: NDNR-Article_Luvmour+Loomis_09.pdf
Book Review of: The Soul of Education
The consciousness of our children depends immeasurably on the way we educate them. The absence of connection to the mystery, to essence, remains the most glaring defect in education. Josette Luvmour, PhD reviews this seminal book by Rachael Kessler.
Download: J-Book-Review_Soul-of-Ed_09.pdf
Bibliography for Natural Learning Relationships™
As the creators of Natural Learning Relationships, we are grateful to all the authors in this bibliography and to many others. Throughout the years of applying theory to practice, these sources have contributed to the construction of books, articles, essays, whole-family learning programs, and many other practical applications of Natural Learning Relationships in the world.
Download: Bibliography-for-NLR™-10.pdf
Summa Institute—Changing the World, Baby-Step 1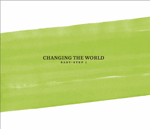 This PDF presentation gives an overview with depth and detail about Summa Institute's vision, mission, and programs.

Summa Institute—Changing The World, Baby-Step 1
(Summa_Institute_Changing_The_World.pdf, 45MB Adobe PDF File)
You can order a beautifully-printed hardback copy of the book by clicking here…