Posted on 6.21.15 by Ba Luvmour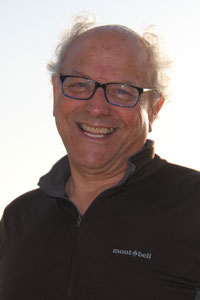 Among the touching moments at last night's BRIDGE parent meeting was the observation by several parents of the unity and support among all the Summa students during the two weeks of Field Learning. This unity is a testament to the commitment to Emotional Intelligence by students and staff.… Read More >
Posted on 5.31.15 by Amber Kara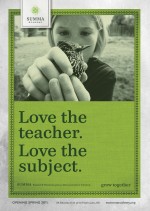 Did you know that May is National Teacher Appreciation Month? May 6th this year was Teacher Appreciation Day, and kicked off Teacher Appreciation Week form May 6-10.
Summa took to Facebook to ask, "What Summa teacher do you appreciate, and why?" Here were some of the answers we received.

… Read More >
Posted on 5.19.15 by Amber Kara
Melissa DeMartini and Edward Biden are both long-time native Portlanders. Melissa grew up in the Milwaukie-area; Edward in Garden Home. Now a family with two kids, Finn & Lola, dog, Harper, and cat, Dempsey, they live in Garden Home. Their son, Finn, attends Summa Academy, where he is… Read More >
Posted on 4.23.15 by Amber Kara
A Comparison Table: Summa Academy, Montessori, Waldorf, and Reggio Emilia
For over 30 years Summa's holistic child development approach, Natural Learning Relationships, has been used by schools of all types (including many Waldorf and Montessori schools), parents, and social service agencies… Read More >
Posted on 4.16.15 by Amber Kara
MetroParent/PDX Kids Calendar recently released an article titled, The All-Natural Playground.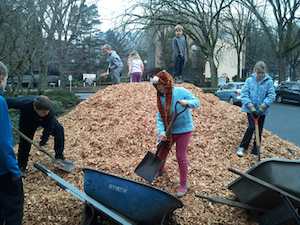 "Natural playgrounds," the article states, "long popular in Europe, are popping up all over the United States and the Portland metro area is at the forefront of this back-to-nature movement."
…
Read More >
Posted on 3.24.15 by Ba Luvmour
Written by Summa Academy Headmaster and Co-Founder, Ba Luvmour
The debate rages on the op ed page of the NY Times and progressive websites like Slate:
Does teaching according to the Common Core undermine moral understanding in students?
I won't describe the debating points each side… Read More >