Posted on 5.31.15 by Amber Kara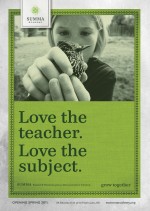 Did you know that May is National Teacher Appreciation Month? May 6th this year was Teacher Appreciation Day, and kicked off Teacher Appreciation Week form May 6-10.
Summa took to Facebook to ask, "What Summa teacher do you appreciate, and why?" Here were some of the answers we received.

… Read More >
Posted on 4.23.15 by Amber Kara
A Comparison Table: Summa Academy, Montessori, Waldorf, and Reggio Emilia
For over 30 years Summa's holistic child development approach, Natural Learning Relationships, has been used by schools of all types (including many Waldorf and Montessori schools), parents, and social service agencies… Read More >
Posted on 2.16.15 by Amber Kara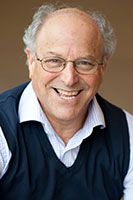 Co-founder of Summa Institute and co-creator of Natural Learning Relationships, Ba Luvmour has published five books, taught hundreds of parents and children, and led countless programs for families since 1985. Ba is also adjunct faculty at The Self Design Graduate Institute. When you ask Ba… Read More >
Posted on 2.14.15 by Amber Kara
Dr. J and Ba Luvmour taught an on-line course for graduate students last semester on Rites of Passage. One of the learners told us of her incredible work combining sound (through music) and symbol (language). On February 12th, she came to Summa to introduce her work to Summa Academy… Read More >
Posted on 6.14.13 by Amber Kara
How to choose the right school for your child
Finding the right school for you and your child can be challenging. There are many options out there and you want to feel confident that you are making the right choice – one that will enable your child to reach their full potential.
Maybe you… Read More >
Posted on 11.13.12 by Albee Kara
Three times a year I teach a one credit graduate course at Portland State University. Courses vary though all of them use Natural Learning Relationships as the foundation. Teachers, school guidance counselors and therapists have all attended courses ranging from Relationships with Middle… Read More >