Curriculum at Summa Academy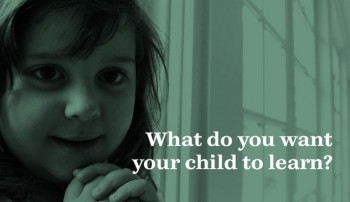 The aim of education is to awaken the greatness that lives in each of us.  This awakening is accomplished by meeting the needs of families, students and educators. We implement specific programs to provide avenues for understanding the developmental imperatives of children.
Knowledge: Relevant learning takes place when a child is intimately connected to the material being presented (to "know" means that which we are intimate with; "ledge" means to marry). Developmentally appropriate curriculum is designed according to age specific learning capacities, developmental needs and learning styles.  Experiential learning and interpersonal education are intrinsic in the curriculum.
Relationship:  Parents, educators and students actively participate in the overall educational process. Learning is facilitated by faculty who place a premium on the relationships with students and the student's family. Emotional and social learning have a high priority. Interpersonal and social skills are as important to us as verbal-linguistic and logical-mathematical intelligence.
Family: Family inclusion is essential for relevant learning as every family is its own culture. Well-being in the Academy community depends on the vital interconnection between home and Academy.  Parenting and child development seminars and parent/educator evenings are an integral aspect of the Academy. Parents as well as students participate in our Family Enrichment Program. Each student has a unique curriculum plan which is co-created with the student, family and educators.
Child: Every child is complete. The Academy at the Summa Institute uses Natural Learning Relationships and its inclusive appreciation of child development, family dynamics, multiple intelligences and learning styles to relate to the child as a whole being.
"Commitment to the values of knowledge, relationship, family, and child provides the medium in which parent and Educators can communicate clearly and efficiently about the children. They now have a common vocabulary that is respectful of their concerns and of the child's needs. Consider the academic benefits: Educator and parent in alignment; Curriculum supportive of the child's development and learning style; Coherent values between home and school; Relevance; Consistency. This is not an unattainable utopia. It is realizable here and now and is, in my opinion, an unalienable right of children."
-Ba Luvmour

The philosophy of our Academy is based on the research of Ba and Josette Luvmour, the founders of Natural Learning Relationships. Their 25 years of experience in working with families and educational institutions reveals an exciting and profoundly new paradigm for education.

Assessment
We will not do any standardized testing. We will not provide letter grades. Each student will have a learning portfolio, also called process-folios to indicate their in-the-moment yet ongoing nature. They provide rich descriptions of student progress and are the best way of reviewing individual curriculum goals and tracking student learning.  Portfolios allow open-ended multi-faceted interactive opportunities and thus serve as a supportive measure to respond to each student's individual needs in the moment. Educators and parents participate with the students to determine the value and significance of the learning process and each student creates their own portfolio in relationship.

Curriculum
Curriculum development for each child is co- created through a series of meetings between Educators and families. Throughout this process, our highly trained Educators carefully examine every student's developmental capacities, learning styles, personal and family values and unique blend of intelligences. All faculty and staff shall be 100% transparent with students and parents about the reasons for their curriculum suggestions. Every question shall be answered.

Curriculum design is a two-step process.
Establishing Relationship: This informal meeting is designed to bring families and Educators together so that both parties become familiar and comfortable with one another.
Formalizing curriculum: A formal meeting with an Educator, a member of the faculty committee, parents and student. The goals for the semester are defined. Each and every suggestion is scrutinized. A customized curriculum is created with the understanding that Educator-parent meetings and assessment will bring modifications.