Changing the world by inspiring humanity's inherent greatness.
Summa Institute unites family development, education and research through an unprecedented child-centered, family supportive learning community where inspiration and wisdom emerge.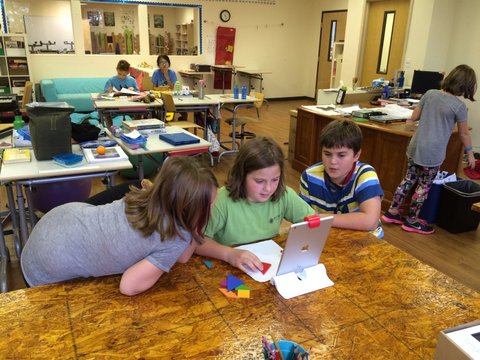 "Lots of people have come up with programs for children, for infants, for teenagers, for parents, for pregnant women – but who has come up with a true, viable, intensely growth-oriented program for an integrated family unit? Years and years of intense discipline, studying, learning and what they have now is a vision of a whole integrated family growth process. The reports of people who have gone through this are enthusiastic beyond belief."
-Joseph Chilton Pearce, Author of Magical Child

The Summa Institute synergistic vision:
SUMMA ACADEMY is where Natural Learning RelationshipsTM is brought directly to a diverse student body (age 4-14) and their families in an educational environment. The academy provides learning that nurtures the physical, social, emotional, spiritual and intellectual development of its students with active participation from their families. Our teaching staff continually hone their practice through ongoing research while teaching in multi-age classrooms that have a low teacher-to-student ratios.
SUMMA PROFESSIONAL DEVELOPMENT is a rich resource that allows professionals to learn the developmental theories and information to nurture children for optimal well-being. The center offers seminars, workshops, retreats and material support for these educators and other professionals. Our center focuses on continuing education for teachers and counselors, internships, and staff training.
SUMMA RESEARCH CORE provides a formal research framework for the ongoing analysis, evaluation and improvement of our Natural Learning Relationships pedagogy and family programs. Ongoing research ensures the continual refinement, innovation and direction for replicating the Summa Institute learning model. The Research Core shares results and findings with families, scholars, policy-makers and the public.
Summa Institute was founded in 1985 and is a non-profit organization with a 501(c)(3) IRS determination. More about our history can be found here.