A Closer Look at Headmaster of Summa Academy, Ba Luvmour, MA
Posted on 2.16.15 by Amber Kara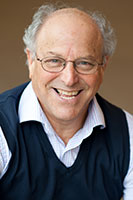 Co-founder of Summa Institute and co-creator of Natural Learning Relationships, Ba Luvmour has published five books, taught hundreds of parents and children, and led countless programs for families since 1985. Ba is also adjunct faculty at The Self Design Graduate Institute. When you ask Ba how he became the fortunate man he is today, surrounded by an amazing family, partnered with a loving and inspiring woman, in active pursuit of his dream, and he'll tell the truth: Self-reflection, spiritual inquiry, voracious reading, and a fair bit of luck.
When you hear the whole story. it is clear that he is on a journey. Today Ba is 3,000 miles from his New York up-bringing, but like every active and engaged life-traveler, he remains connected to each place, experience, and friend made along the way. Ba stays on his journey because he is an observer and reflective man, but to the benefit to everyone around him, he's become a skilled guide for others on their journeys.
In Summa Academy's welcome video, Ba speaks about how his journey brought him to this point.
Welcome to the Summa Institute from Summa Institute on Vimeo.
Highlights from the video include:
"Josette and I have continually been interested in the nature of human consciousness. Why do we make the decisions we make, and we started to ask ourselves, "Who's looking at children as wellsprings of well-being. Once we started to ask ourselves those questions, Natural Learning Relationships was right there… So these capacities are inherent in us. And those capacities just need the right relationships to develop. We have a saying, "Capacities are innate. Development happens in relationships."
More recently, Ba was interviewed on Portland-local television station, KATU, about what to say to a child suffering from their first heartbreak. Listen to his words of wisdom in this video.
Ba has both huge vision, and the tenacity to build towards that vision one step at a time. An integral part of that vision are the students who attend Summa Academy. Ms. Pepper's Onyxians recently interviewed him, and we have included it here: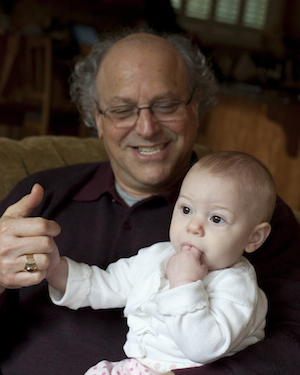 1. What was your favorite subject when you were in school?
Math when I was in middle school. In high school I loved history, democracy, and humanities.
2. What was your inspiration for creating Summa?
Love of life; love of children. I didn't want people to keep repeating negative patterns/bad mistakes.
3. What is your favorite vacation spot?
Silence. It's a place inside me where I can go.
4. What is the story behind your first name?
It's a nickname. I worked with pre-school kids in Hawaii. For whatever reason, they started calling me that. I loved it.
5. What was your least favorite part about your own schooling?
I went to a New York City public school. There were 38 kids in my class. There was no opportunity for relationship. The teachers talked at you and you had to just take it in. I made jokes in class and would get in trouble. There was no chance to get to know anyone else.
6. What is your biggest fear?
That we won't reach enough intelligence for us to take care of each other and our planet.
7. When you were little, what did you want to be when you grew up?
Up until eleven or twelve, I wanted to be a professional baseball player.
8. If you could go back in time what year would you travel to and why?
I would go forward in time, actually. I want to see if we move to a more harmonious society.
9. What's your favorite animal (zoo or other)?
Silver back Gorillas. I think it's so fun to see them play with their children.
10. What's your favorite book?
"The Essential Rumi" by Jalal al-Din Rumi