Summa Academy
Education as it ought to be.
Located in downtown Portland (map), Summa Academy is an independent school for children ages 4-14 and their families. Together we create an environment where students, parents, and teachers grow together.
Quick Facts:
8:45 Drop Off
9:00 School starts
9-9:30 Interpersonal Curriculum
9:30-10 Physical Activity (PE)
10-12:30 Academic Learning Blocks (45 minutes each)
12:30-1:20 Lunch & Recess
1:20-2:15 Academic Learning Block
2:15-3:15 Project Based Learning
3:15-3:30 Interpersonal Curriculum
3:30-3:45 Pick up
3:45-6pm Optional After school care
11:1 student to teacher ratio
Kids spend time outside every day
Art and music are a part of every day
Traditional education focuses almost exclusively on the cognitive/intellectual development of children – yet we intuitively know that a person is so much more than their book smarts.Children are diagnosed more rapidly now than at any time in history. Youth are prone to depression, bullying, boredom. They are suffering academically and socially, they have little confidence and they don't know how to find the joy and wonder in the world the way they did naturally when they were four or five. Their spark is gone, and our society is suffering as a result.
The Summa Difference
Summa Institute unites family development, education and research through an unprecedented child-centered, family supportive learning community where inspiration and wisdom emerge.
We are offering you another choice: for your child to actualize their full potential. It is what we do. And we don't just do that for your child, we do that for your whole family. Is it worth $13,250/year to know your child is actualizing their full potential? Is it worth it to love your family time, to look forward to family dinners and vacations?
Here is what makes us unique:
The Academy integrates the latest in what works in education.
Small teacher to student ratio (11:1)
Project-based learning integrated into the core curriculum
Fostering a joy in learning first and foremost
Academic excellence through experiential learning
Teaching relationship/communication skills at every age and stage
We are the only organization in Portland that combines a school, professional development training center and research entity under one roof
We are the only school in Portland which offers whole family education as an integrated part of the curriculum
Founders as Teachers: the founders of Natural Learning Relationships, the philosophy which guides all we do at Summa, are on-site and engaged in day-to-day teaching
We have a common vocabulary for parents and teachers to use when talking about the child, bridging the gap between home and school
We teach our students to self-reflect in a way that builds confidence and helps the child know their place in the world
Our teachers are engaged in ongoing professional development, a significant advantage over typical in-service and staff training
Every student at Summa Academy has his or her own Personal learning plan which is created in collaboration with Summa Academy educators and the parents. The child's input is invited, welcomed, and weighted according to his or her age and developmental capacities.
In a multi-age classroom, children move from easier to more difficult material and from simple to more complex strategies at their own pace. They are viewed as individuals, and expectations are adjusted for each child to promote social, emotional, physical, aesthetic, and cognitive development. Students are required to produce ideas, integrate knowledge, and complete tasks that have real-world applications.
Project Based Learning allows students to address community issues, deepen communication skills, interact with people of all ages, use technology, and present their work to audiences beyond the classroom. Project based learning excites students as they engage new skills, and enjoy the satisfaction of a completed work.
Summa Academy is Portland's only Natural Learning Relationships school. We relate to each student as an individual, teaching to his or her strengths and creating opportunities for development in areas of his or her greatest need. Education is most effective when it nurtures the physical, social, emotional, spiritual, and intellectual development of students. That is why we maintain these 4 goals of education, while many other private schools focus primarily on the first goal.
Self-actualized kids. Thriving families. Passionate professionals. Inspired community.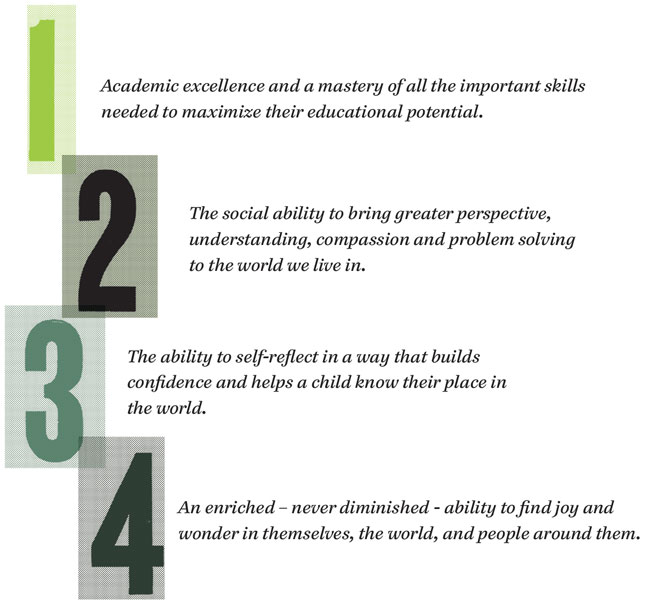 K-8 Open House
Jan 24th, 2015